How to get started with Wedding Web Site
LA Mirage Koratty - Do it Yourself Wedding Web Site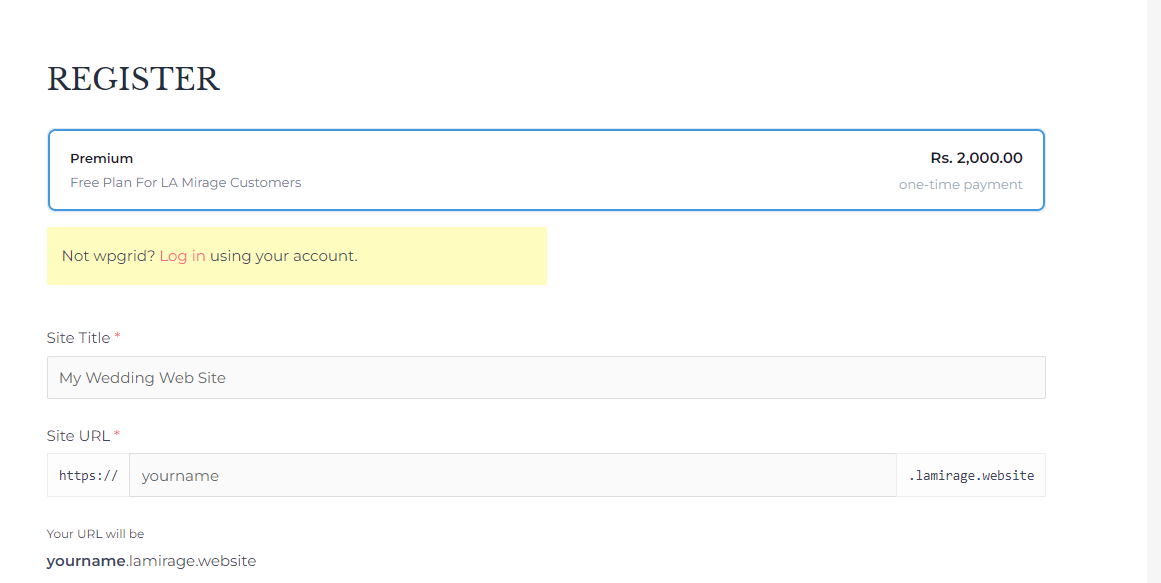 Select one of the Template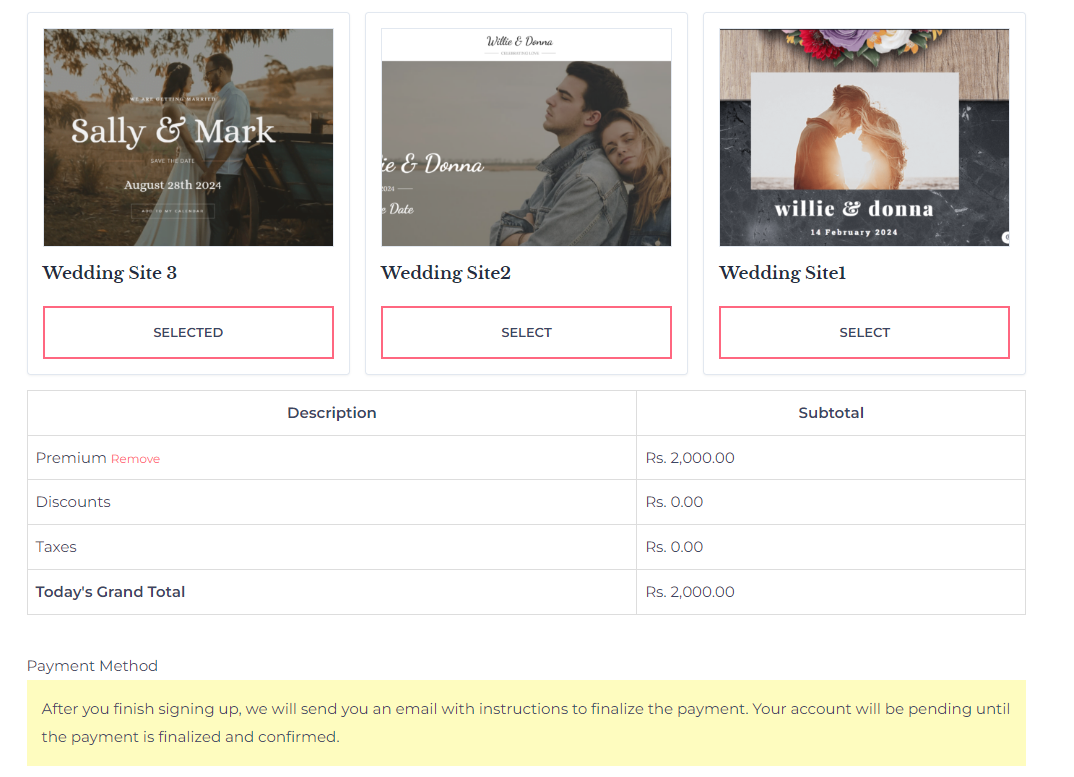 Enter Discount Code Received in your Email.

Click Check Out

Verify account by clicking the email received in the inbox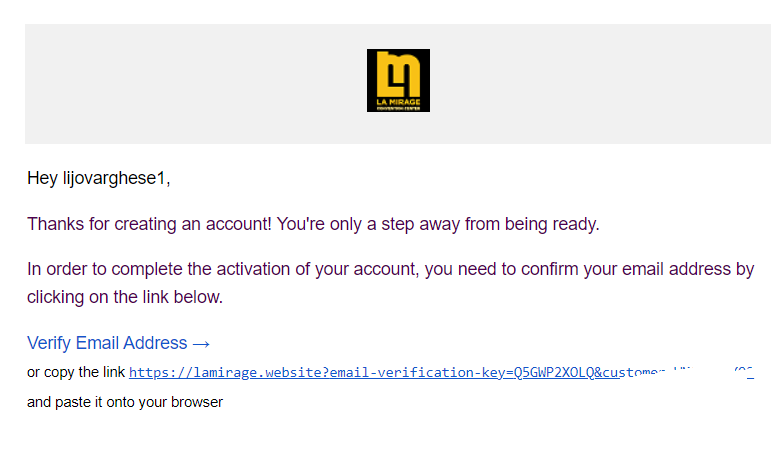 Click on the link to verify account and create web site.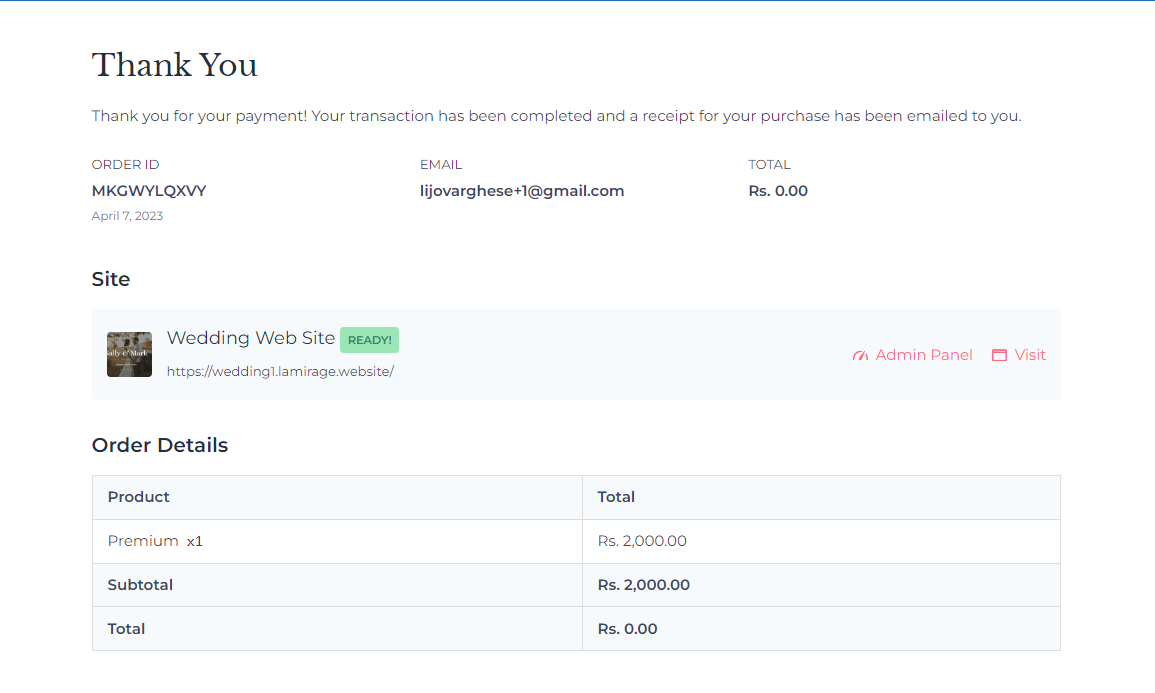 Now your wedding web site is created with default content.

Click on Admin Panel Link to access the admin interface.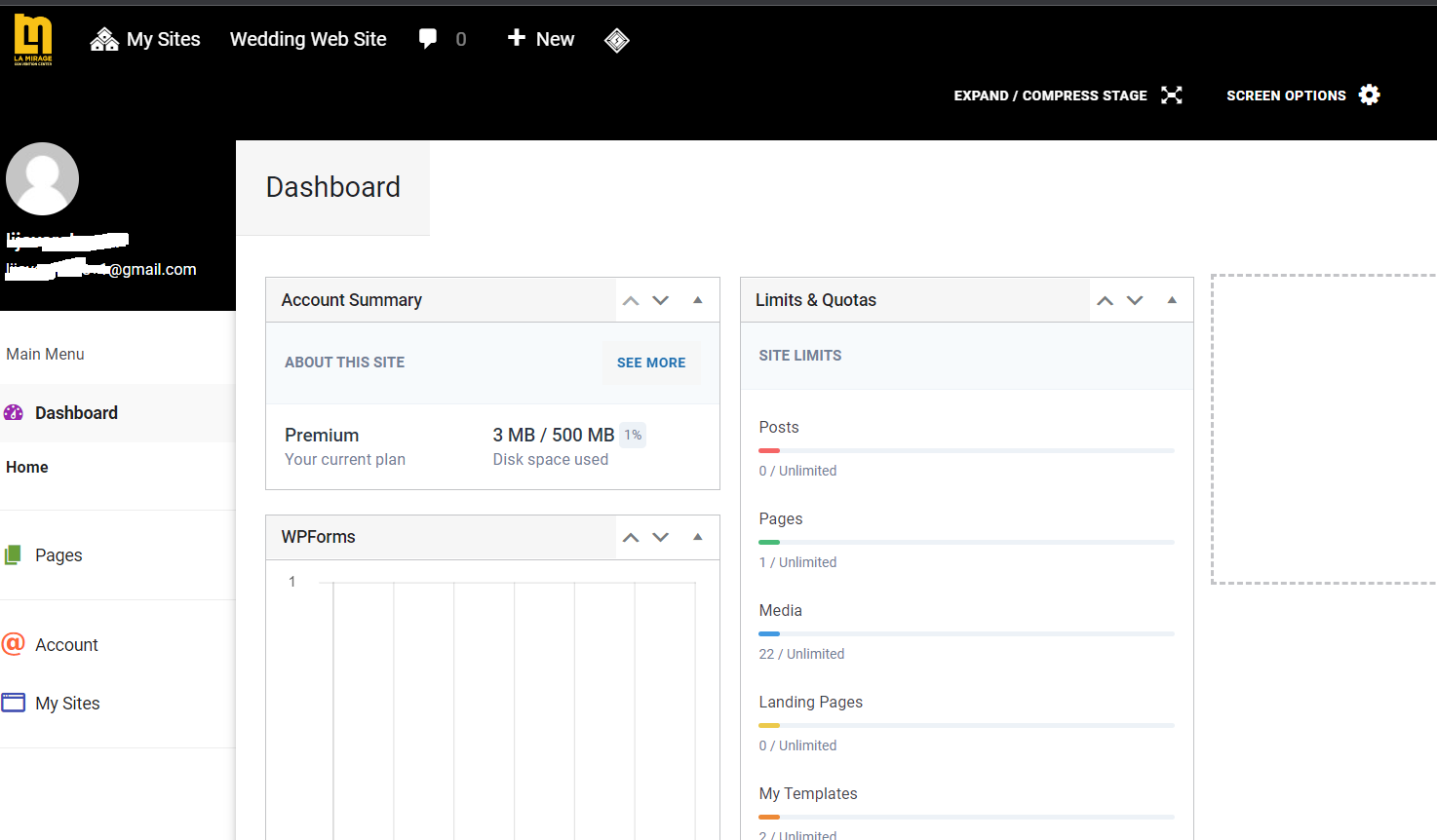 This is the home page of Admin panel.

To customize content of Web Site follow below steps.


From left side menu click Pages -> All Pages

Now on Right Side Panel move mouse near to Page Name (Home). Edit options will appear below page name.


Click Edit With Elementor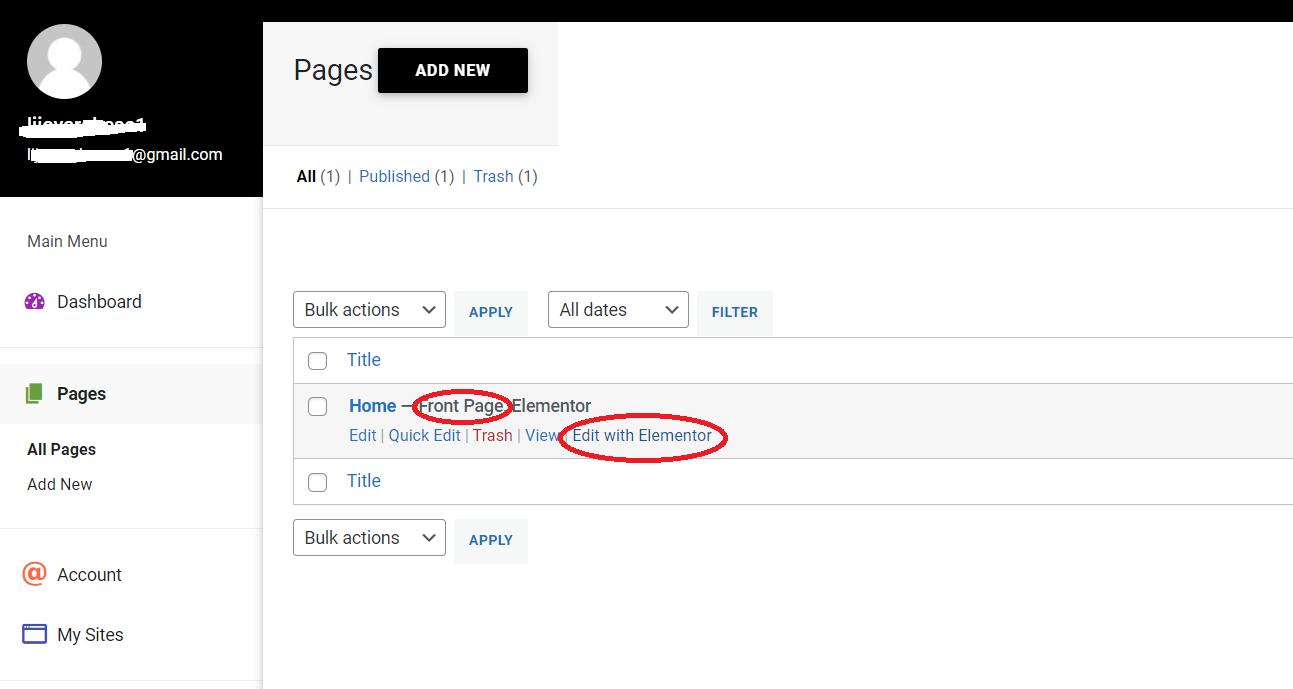 This will open your web site front page edit options with Elementor Editor.

First time whats new screen will appear, click close on that pop up window.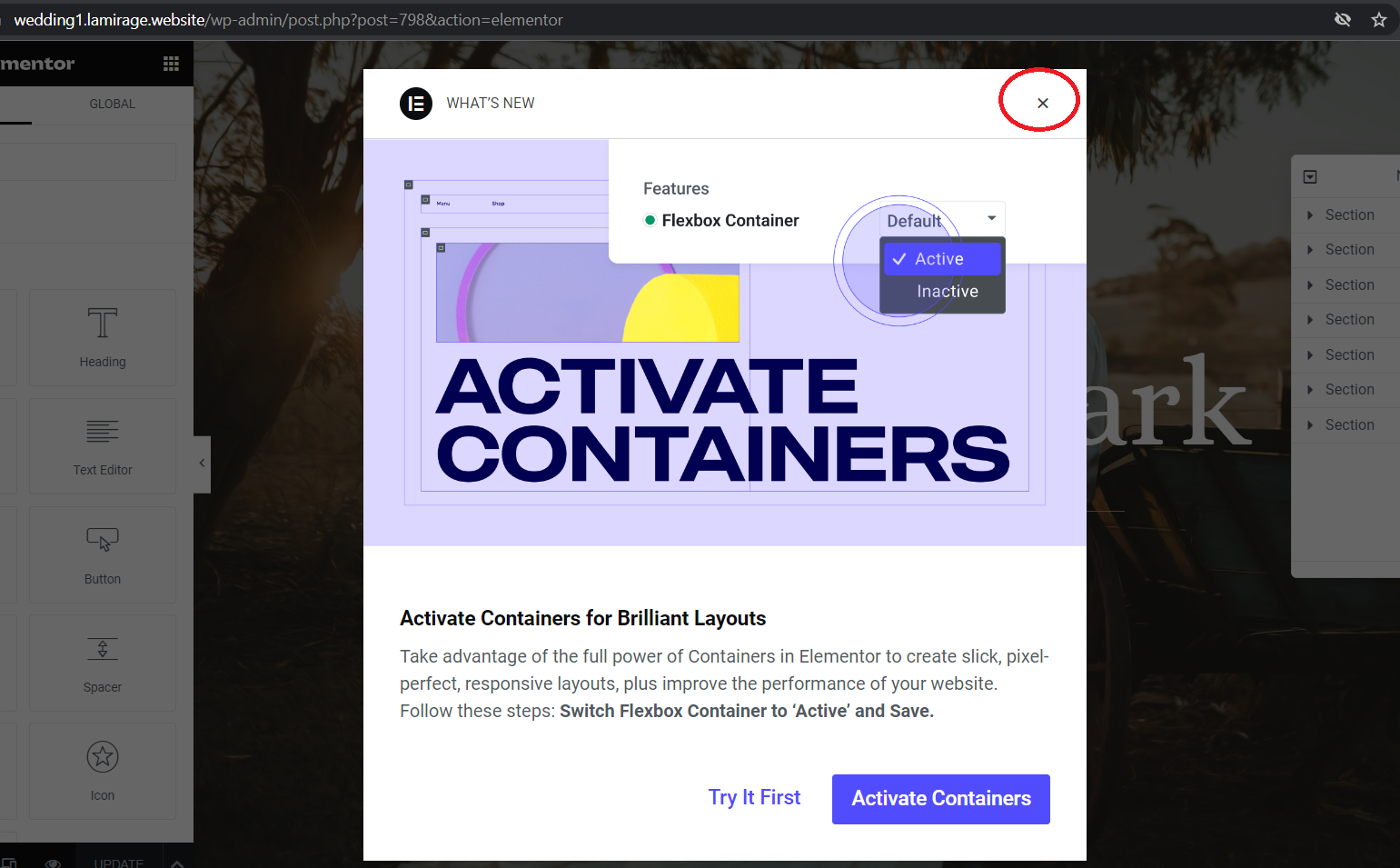 Click the texts that you want to edit and on left side bar edit the same.

Changes will appear as you type.



To Edit a Photo - Click on the Photo and Replace it on the left side bar.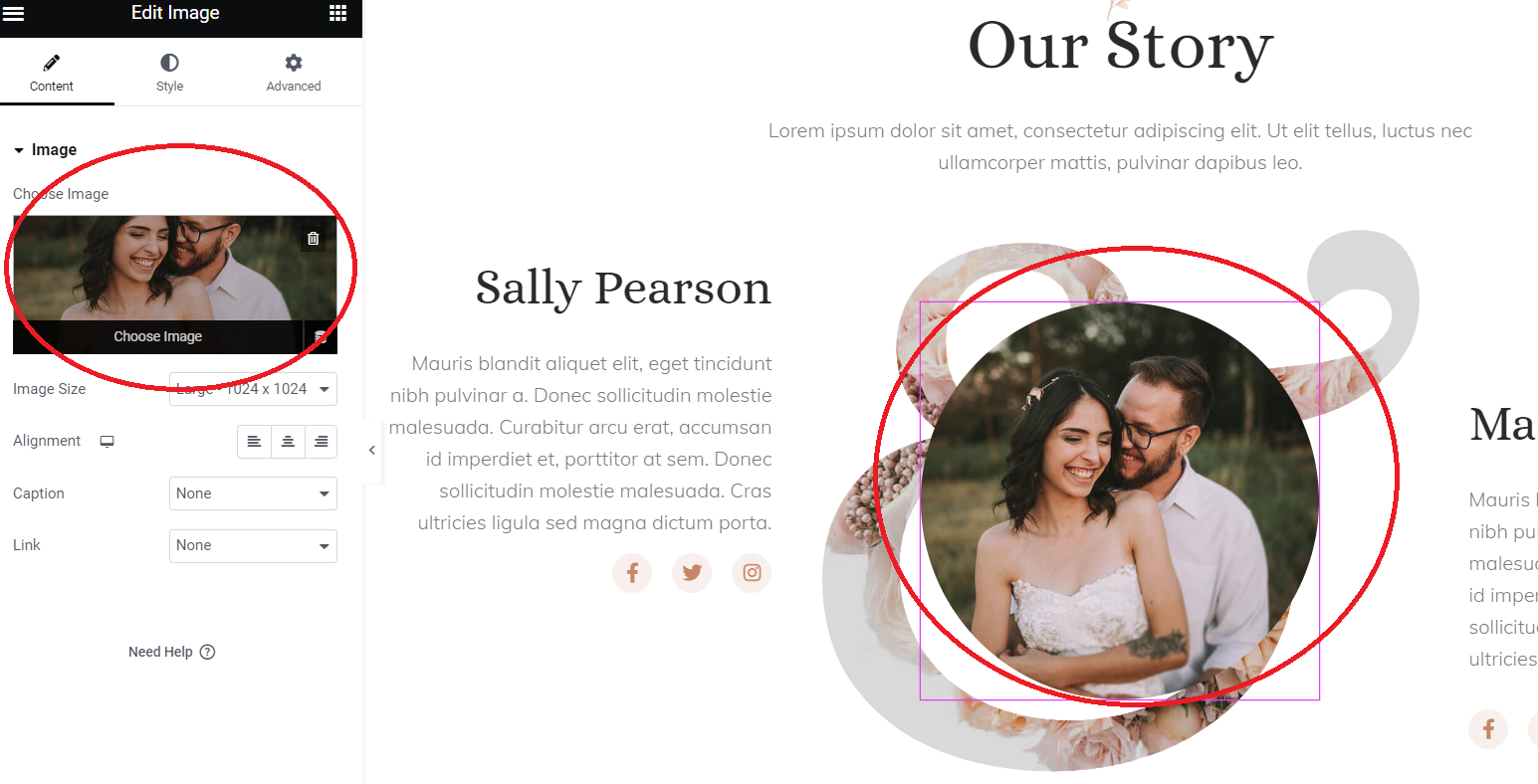 Contact Forms & Location Maps are already configured for all templates.
Click Update at bottom left of the screen to save changes.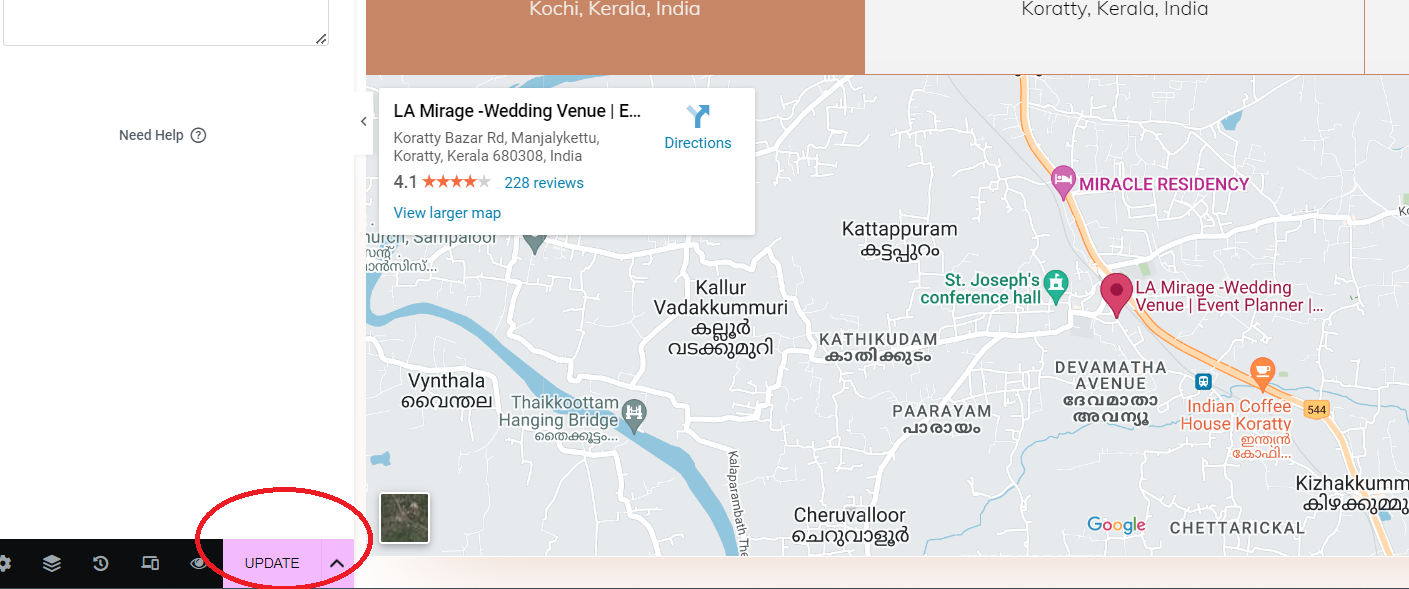 Custom Domain Name For Your Wedding Web Site

If you would like to have custom domain name (yourname.live) instead of yourname.lamirage.website then please follow below steps.


Once you have activated wedding web site, please email us the desired domain name or
click here to open support ticket
. We will register that on your behalf and will do necessary backend configurations. sales@la-mirage.in

Note; As of now the provided domain name is .live . Domain extension might change at any time, and that will be applicable for new registrations only from the date of change.

Wedding Web Site and Registered Domain Name will be available for a period of 1 Year.

Related Articles

Do you have online booking facility?

Yes, we have included online booking option within our web site. It's real time booking engine and dates can be blocked by making 50,000 as advance. Direct link to booking page -https://la-mirage.in/booking/ For offline booking please visit our ...

LA Mirage Convention Center Facilities

LA MIRAGE KORATTY – FACILITIES & SERVICES OFFERED. (All Inclusive Pricing – All of Below Services /Features Covered within Booking Fee – ₹ 150,000 + GST – Silver Package) Below list of Services are included within booking fee. ( ₹ 150,000 + GST) – ...

Privacy Policy

LA MIRAGE CONVENTION CENTER VALUES YOUR PRIVACY SERIOUSLY. PLEASE READ THE FOLLOWING TO LEARN MORE ABOUT OUR PRIVACY POLICY. WHAT THIS PRIVACY POLICY COVERS This Privacy Policy covers la-mirage treatment of personally identifiable information ...

Terms & Conditions

LA MIRAGE CONVENTION CENTER – CONTRACT AGREEMENT FOR RENTAL OF CONVENTION FACILITIES This License Agreement ("LICENSE") is made and entered into by and between the LA Mirage Convention Center, hereinafter referred as "Licensor") a firm acting by and ...